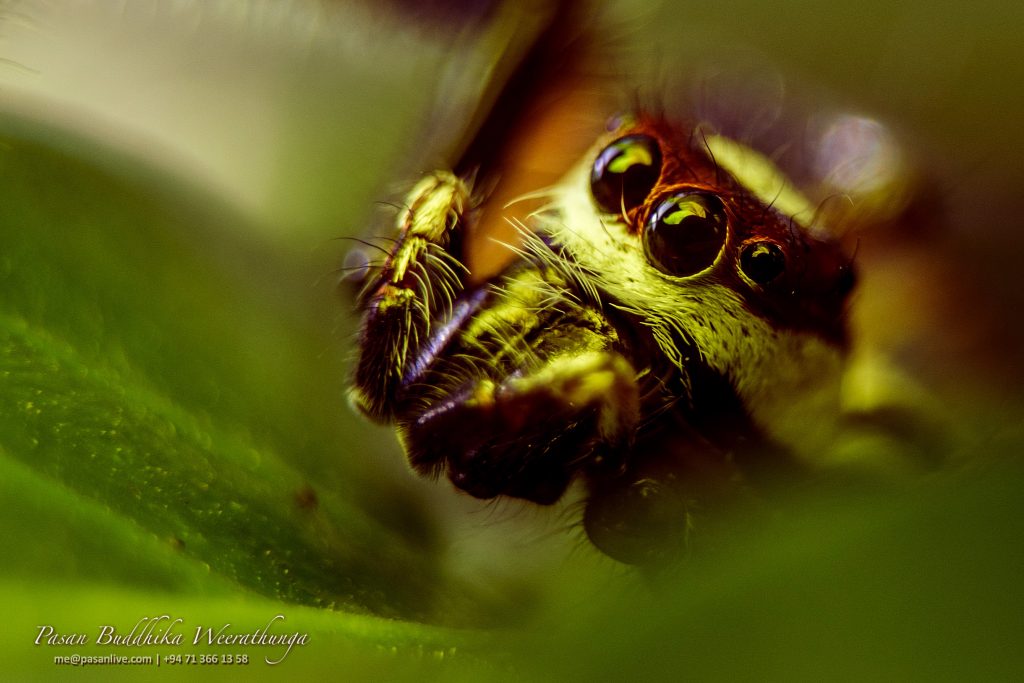 Today I found this little guy on a flower tree in our garden. Jumping Spider, I totally agree with the name since this one was jumping allover when I tried to take a few clicks. It jumped to the lens several times and I had to put it back on a leaf to continue.
I used my Nikon D5500 DSLR with Nikor 18-55 mm f 3.5-5.6 lens. I put 12 mm and 20 mm extension tubes to achieve extra level of reach. Also I used pop-up flash of the camera to light it up a bit.
Few more clicks are added below.